Tooth Loss

Wausau, WI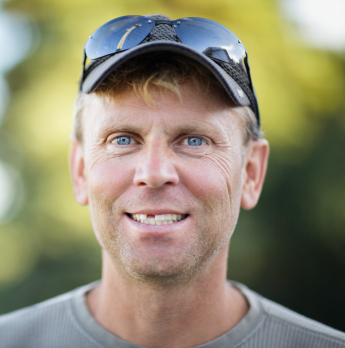 While tooth loss can be a thrilling moment for a child losing their baby teeth, it may be a worrying sign for an adult. If any of your permanent teeth fall out, have no fear as modern dentistry is sure to have the solution to your problem.

If not treated in time, a missing tooth can result in crooked teeth and several other dental issues. A missing tooth can also decrease your self-confidence, and negatively influence your ability to speak and chew.


Causes of Tooth Loss

Here are common reasons you may end up with a missing tooth:


Poor Eating Habits

Consuming foods high in sugar and carbohydrates can result in dental cavities. Leftover sugar on the surface of your teeth can give birth to bacteria and form acids that gradually destroy the enamel of your tooth. Cavities can eventually seep into the deeper layers of your teeth and lead to tooth loss.


Bad Oral Hygiene

Periodontal disease is a leading cause of loose or weak teeth. When you do maintain good oral hygiene by brushing and flossing every day, a thin layer of plaque tends to accumulate over your teeth. This gradually hardens into tartar. This gives rise to bacteria that can severely damage your teeth. They can become a cause of gum disease, which can eventually make a weak tooth fall out.


Accidents

Accidents and falls often result in a missing tooth. They generally lead to a chipped or broken tooth. However, if the impact is serious, then your tooth can weaken or become loose. To steer clear of such a scenario, it is crucial to take precautionary measures such as wearing a mouthguard while indulging in contact sports.


Tooth Loss Treatments

Advancements in dentistry have made it easy to replace missing teeth, enabling you to speak, chew, and smile beautifully again. Here are the top three tooth loss solutions:


A dental implant is a screw-like titanium post that is fixed into an empty tooth socket and allowed to slowly bond with your jawbone. It acts as a sturdy foundation for a replacement tooth as the jawbone naturally grows around the implant. Once the implant is installed in position, an abutment is attached to it so that a crown can be placed on top.


Bridges are a set of replacement teeth attached to a metal frame. They are a wise choice if you lose more than one tooth. The crowns securing the bridge are attached to your teeth on either side of the tooth sockets. Once a bridge is installed, it is permanent. Bridges may also comprise artificial teeth, depending on the condition of your mouth.


Dentures are a set of artificial teeth fixed to a plastic foundation that is customized to resemble your gum tissue. Partial dentures cover the missing tooth sockets and keep your remaining natural teeth in their place. In case you have lost all of your natural teeth, full or complete dentures may be a better idea.

No matter what the cause of a weak or loose tooth, modern dentistry is likely to have a cure to it in the form of dental implants, bridges, dentures and other procedures. If you have a broken tooth, or have lost one completely, schedule an appointment with us at Wanserski Dental Center for Complex Dentistry by calling us at (715) 848-2435 today.