Denture Problems? Solutions for Denture Health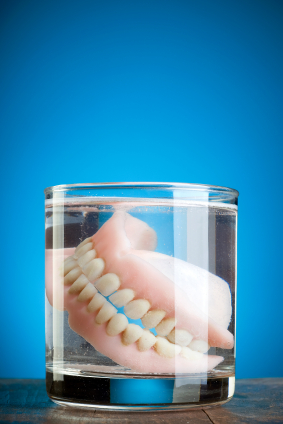 If you have missing teeth, you can choose removable dentures as a replacement option. You can remove and put back dentures in your mouth. These restorations are common in people above 60, however, if you have lost teeth from an accident, you can receive them, as well. You need to keep your dentures healthy to ensure you don't experience discomfort while wearing them. However, sometimes, you cannot escape denture problems.


Common Denture Problems

The common problem people experience with dentures is the ill-fitting of the prostheses that causes too much pain. Proper fitting dentures are snug against the gums and cause no pain. Ill-fitting dentures, on the other hand, slide around, hence causing pain. The rubbing sensation against the gums can cause soreness and swelling. As a result, people may find wearable dentures an unbearable experience. Additionally, the rubbing may cause epulis, a callous that requires oral surgery to correct.

Natural changes in your gums and jaw can also lead to denture problems. Over time, the jawbone may shift and the bones found under the gums may shrink. These two factors can make the dentures not fit properly, thus causing pain. A prosthodontist can fix these problems through relining, recasting, or installation of mini implants.

For the case of relining, the dental specialist utilizes acrylic to help mold dentures closer to the gums. Recasting involves creating new dentures to provide a better fit. With mini implants, they are the most popular option since they tend to be extremely effective. These restorations help stabilize the dentures because the dentist inserts them into the bone.


Ensuring Healthy Dentures

While dentures are artificial teeth, it doesn't mean you should neglect your oral hygiene and care for the oral appliances. Dentures need as much care as your natural teeth. Therefore, ensure you brush every day to remove plaque that build-ups on dentures and teeth. Utilize toothpaste and toothbrushes designed for dentures because normal toothbrushes and toothpaste tend to be hard on dentures. Moreover, make sure you soak the dentures at night to prevent them from drying out or losing their shape. It is crucial that you visit our prosthodontist regularly for checkups. If you are having denture problems reach out to our team. Book an appointment today.