Extra Ways of Keeping a Dental Crown Safe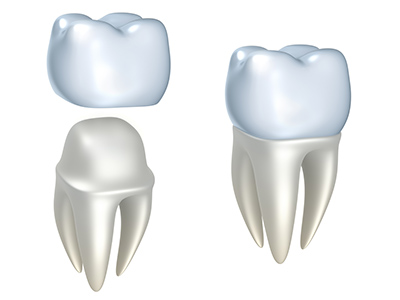 Dental crowns are very useful when it comes to restoring your smile and helping fix your cosmetic flaws. These dental appliances can also add strength to a damaged tooth affected by trauma or decay. Due to their durability, dental crowns are considered reliable; they can last for many years with proper care. However, you still need to take care of them. Here are ways you can keep your dental crown safe.


Cleaning Regularly

Even though your dental crown is artificial, the supporting tooth beneath it must be properly cared for to stay healthy and effective. With the crown extending over the tooth surface, it is important to brush and clean it thoroughly to get rid of sticky plaque. This will help keep crowns in excellent condition. Furthermore, you should floss your teeth at least once a day to get rid of debris that brushing might have missed. This is because food particles might become trapped in crowns and spread to the neighboring teeth. As a result, you could suffer from oral conditions like gum disease and tooth decay.


Avoid Hard and Sticky Foods

Even though dental crowns are strong and durable, they can get damaged just like your natural teeth. Biting on hard candies or ice can crack, chip, or break your dental crown, causing you to replace it earlier than expected. Furthermore, chewy or sticky foods can also affect dental crowns by loosening or weakening them. Sticky bits can also get stuck between your gum and crown, increasing the chances of decay. Therefore, it a good idea to avoid using such foods.

You should also come to our offices for regular checkups and professional cleaning. Our professionals will thoroughly examine your crowns and identify any potential challenges. They will also clean them thoroughly to get rid of bacteria. For more information on how to care for your dental crowns, contact our offices.