Tips for Making Cleaning Your Dentures a Little Easier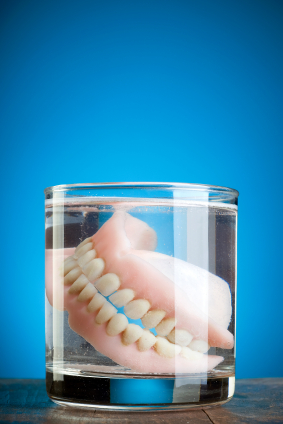 Proper denture care is crucial in prolonging the life of dental dentures. If you take proper care of your dentures, they can last up to a decade. There are several tips you can implement to make denture cleaning easier and effective.


Use Old Baking Soda

There are many uses of baking soda and thoroughly cleaning dentures is one of them. This readily available household product can do a thorough job in cleaning your dentures. To use it, place your toothbrush under running water, then add a little baking soda to it. Afterward, gently brush your dentures with the baking soda paste, ensuring that it gets in every crevice. Upon finishing, carefully rinse off the dentures with clean water.


Clean Dentures After Consuming Staining Foods

There are certain foods that are notorious for staining teeth, be it natural or dental appliances. These foods can stain implants, dentures, veneers, and crowns. Some of the common foods and drinks that tend to stain include fresh berries, red wine, tea, coffee, beets, and berry pies. We advise that after consuming any quantity of staining food, you should gently clean your dentures. Getting rid of these food particles will go a long way in keeping your dentures clean.


Soaking in Saltwater Solution

Most denture wearers soak them overnight as they sleep. As much as this helps, soaking them in salt water solution will do a much better job. To do so, mix water and a tablespoon of table salt and stir it thoroughly. Then, gently place the dentures in the solution and soak them overnight. In the morning, rinse them off carefully to get rid of the dirt exposed by the solution. This method will ensure that your dentures are clean and free from any bacteria. Visit our offices for more tips on how to clean your dentures easily.