How to Manage Dry Dentures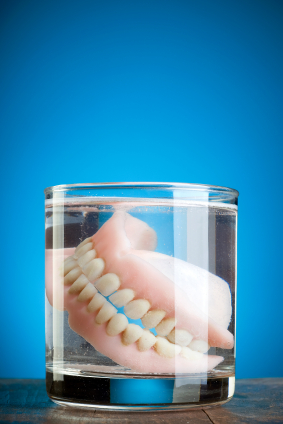 If you wear dentures, you need to be careful about keeping them moist. Often, saliva flow is reduced when you become a denture wearer. It can even become worse if you take a medication that impedes the production of saliva. Below are some suggestions for keeping dentures moist and therefore manageable.


Why Do Dentures Become Dry?

Dry dentures are not good, as they do not fit as well and can lead to gum irritation and soreness. To keep them moist, you need to soak them in a commercial cleanser overnight and maintain your saliva flow. To do this, sip water through the day and clean and massage your gums before you place your dentures inside your mouth. When cleaning your dentures, never use hot water. Also, it is a no-no to use toothpaste (which is too abrasive and causes dentures to become dry) and household cleaners, such as bleach.


How to Increase Your Saliva Flow to Keep Dentures Moist

As noted, your saliva is needed to keep your dentures moist. Therefore, sipping on water throughout the day will help you realize this goal. According to the Cleveland Clinic, the medicine, Salagen® can be administered to increase the natural production of saliva. The site also suggests that you keep water by your bed at night. Suck on sugar-free popsicles or crushed ice during the day. It also helps to eat moistened foods at room temperature. You can soften your foods with butter, gravy, soups, or broths. Commercial mouthwashes that contain peroxide or alcohol can dry out your mouth and dentures, as can leaving in your dentures overnight. Refrain from drinking alcohol or too many beverages containing caffeine.

You can manage dry dentures and even overcome any problems along these lines by following the above guidelines. Give us a call about denture care anytime. Our prosthodontic staff can answer any of your inquiries or set an appointment for a further consultation.