Ways of Keeping Your Dentures Safe While Brushing Them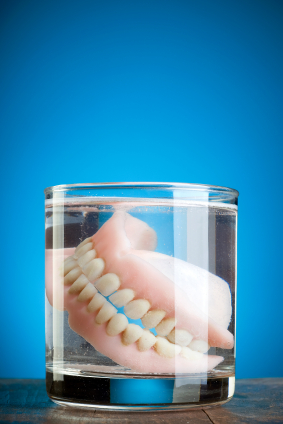 When you wear dentures, you need to soak them and brush them. However, you need to use extreme care when you brush the prosthetic to prevent any damage. The following information shows you how to brush your dentures without mishap. First, however, you need to review why brushing your dentures is necessary.


Why Should Dentures Be Brushed and What You Should Do to Protect Them

Besides rinsing your dentures after you eat, you need to handle them and brush them with care. Make sure you do not bend the plastic or the clasps during cleaning. Place your denture on a soft clean towel to ensure that it does not fall on the floor or break. Clean your mouth after you remove your dentures with a soft toothbrush. Clean the cheeks, roof, and tongue, as well as any adhesive from the gums. You should brush your dentures at least once a day. Use a soft-bristled brush that is designed for dentures. Clean adhesive from the grooves of the denture before you reapply more adhesive.


Keeping Dentures Safe While Brushing

Again, to ensure your dentures stay safe, you need to make sure to always place them on or over a soft towel. Don't be too aggressive about brushing, as doing so can scratch your dentures or damage the clasps. You don't want to use too much force – your goal is to thoroughly clean your teeth, but to do so gently. That way, you can protect your investment and ensure the integrity of your dentures.

Whether you have just gotten new dentures or you would like to replace your old dentures, we can show you how to properly care for your teeth so they add to your quality of life. When you use the right tools and carefully handle your dentures, you can enjoy your dentures for a longer period. Call us now to learn more about your options with respect to removable or fixed dentures now.