Do Crowns Respond to Dental Whitening?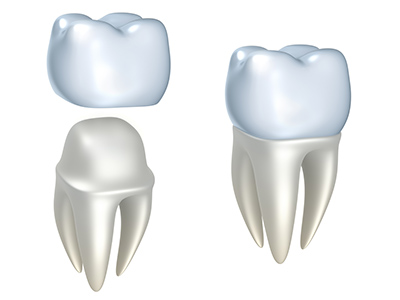 Tooth discoloration is one of the most common conditions the world over. Although everyone wants their teeth to remain as white as possible, that is usually not the case.

Because of our environments and how we live, our teeth lose the white color over time and is taken over by another color, often brown or yellow. Because of the nature of the food we consume, the teeth tend to change color.

However, since most people don't find brown or yellow teeth to be that aesthetically charming, they look for ways to remove that color and keep the teeth looking as great as possible with the white color. That's why teeth whitening is as popular as it is today. However, most people today have one dental problem or another which often leads to teeth augmentations, such as getting crowns, fillings, and so forth.


Whitening Dental Crowns

A crown is essentially used to fix a decayed or broken tooth. Crowns cover up the damaged tooth to give it a new lease on life. However, dental crowns aren't made of the same material our teeth are. They are often made of composite porcelain or pure porcelain. This material is very strong, can be molded, and can last for quite a while. However, this material is not organic and therefore cannot be bleached. Since teeth whitening is simply just bleaching, the crowns cannot go through that treatment.

As such, they will remain the same color they were when they were put in. When you are getting your crowns, our professionals take care to make sure that the color of the crown corresponds with the rest of your teeth. When you are whitening the teeth, the objective is often to get the teeth close to the color or the crown because you also don't want a tooth mismatch.

Tooth whitening is possible and highly effective. However, people with dental crowns should take care to keep things simple and get the whitening only to a point where it looks natural and doesn't mismatch with the other teeth. For other tips on how to maintain your crowns, call us.