Do Crowns Require Special Care to Not Break Them?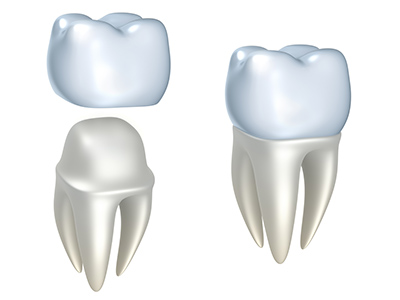 Dental crowns are an effective way to maintain a healthy smile. Most commonly, they are used when a person has suffered from severe tooth decay from bacteria or physical damage from outside forces. Crowns are strong, however, the wrong foods could cause a lot of damage to them over time.


Foods to Avoid with Crowns

The first food to avoid is chewy or sticky foods. This includes gummy like candies and chewing gum. Chewy and sticky foods are a problem for crown wearers because of how the crown is attached to the tooth.

Crowns are secured to your tooth by using a strong adhesive. However, over time, that adhesive can loosen up. When eating chewy of sticky foods, the adhesive is under stress because the food will pull up on the crown when chewing.

The next food to avoid is hard foods. Hard foods like potato chips and ice can cause serious problems for crowns. Crowns are made of strong materials, but the material is not as strong as what teeth are made of. Because of this, eating hard foods makes crowns more susceptible to cracking and chipping. Ice is particularly bad for crowns and it is recommended to never chew ice.

Extremely hot or cold foods can also negatively impact a crown. Since crowns are affixed with adhesive, they could come off due to large temperature changes. When eating colder foods, the adhesive holding the crown contracts quickly, and when eating hot foods, it causes it to expand. Over time this decreases the strength of the bond and the crown could come undone.


Call Us for Crown Care Tips

Please give us a call if you're interested in learning more about crown care. If you're worried about keeping your crown clean and strong, we would be happy to schedule a tooth cleaning for you today.