Dental Issues That Can Leave You Unable to Place a Dental Crown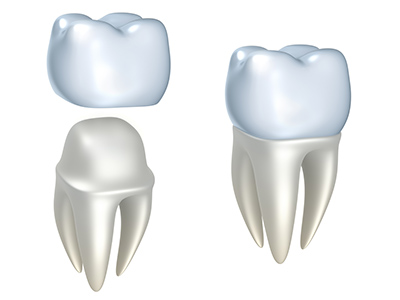 There are many reasons you may be considering having a dental crown installed. The most common reason to get a crown installed is tooth decay or damage from outside forces on your tooth that have either chipped or cracked it.

Other reasons include a recent root canal, or you may even be looking at a crown for cosmetic purposes.

Dental crowns are effective at making sure your mouth stays healthy. They can provide support to surrounding teeth and make it harder for bacteria to decay your tooth. While dental crowns can be great for restoring your teeth to their natural look, there are some circumstances where they can't be applied to your tooth.



Complications with Dental Crowns

Dental crowns are not for everyone, and in some cases, they could even be harmful to your oral cavity. One reason a dental crown may not be able to be placed is an infected tooth. An infected tooth must first be thoroughly cleaned before it can have a crown placed on it. If the tooth is not cleaned before placement, the infection will spread to other parts of the mouth and cause a lot of pain. Typically, the way we deal with this is by performing a root canal and then placing a crown on the tooth.

Other reasons for not being able to place a crown is a severely damaged tooth. While crowns can repair broken teeth, it may not be possible to use them if a tooth has become too damaged. Crowns only partially restore the strength to a tooth, so if they do not have a good base to sit on, they will eventually fail.

We are here to help with any dental needs you may have. Call our office if you are interested in getting a crown. We will be able to make an appointment for you, and at your appointment, we will be able to discuss if a crown is right for you.