Ways of Helping Your Mouth Recover After a Denture Sore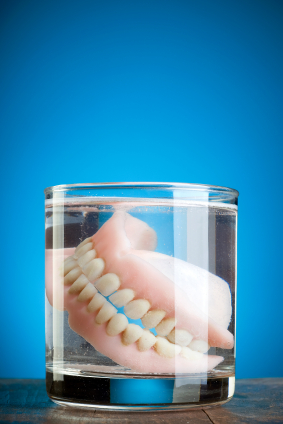 Getting a denture sore is no fun: aside from the immediate problem of making it hard for you to chew your food, the sores can eventually prevent you from wearing your dentures for long periods of time. This can have an impact on your ability to properly speak, as well as causing your self-esteem and confidence to take a hit.

Fortunately, there are things you can do to help speed your recovery when you do discover a denture sore. By taking a few proactive steps, you can help minimize the time that your sores last.


Remove Your Dentures

It might seem obvious, but the first thing to do is stop wearing the dentures as much as you can. Denture sores are caused when the denture rubs against the soft gum tissue, so taking the dentures out will prevent the sore from getting worse and give your gums a chance to rest.


Use a Soothing Medication

Once you have removed the source of irritation, you want to do whatever you can to speed healing. There are a number of good medications available that you could use. Many people choose a medication containing aloe vera gel. Aloe vera helps speed healing and soothe the irritated tissue.

While you wait for the gum tissue to heal, consider using a topical gel that contains lidocaine or a similar numbing agent. While this gel won't in and of itself cause the sore to heal any faster, it will definitely help manage the pain and make you feel better.

Some denture wearers use a solution of warm water and salt as a mouth rinse. While you want to avoid putting too much salt into the solution, using salt water to rinse the wound will help speed up the healing process. Then, after you are healed, consider preventive steps such as choosing a good denture adhesive to avoid future denture sores.